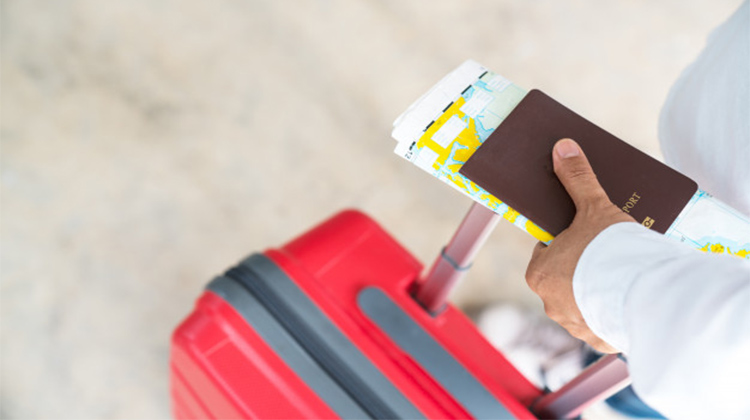 Canada is a potential hub for upcoming business opportunities for those who want to start or expand their business in the enterprising nation. Which is why you must apply for Business visa for Canada if you have the plan to make your business reach new heights on an international platform. It is one of the leading cities when it comes to a fruitful financial and healthcare sectors as well as an ever expanding and growing industry, making it a favorite among business immigrants who wish to opt for Canada Immigration. Investors, Entrepreneurs and Self Employed Persons are eligible to apply for Canada business visa. Documents required to apply for Canada Business Visa 
Following are the documents which are needed when you apply Business visa for Canada:
Travel history and passport of the business applicants Documentation pertaining to the background of the candidate Company related documents Documents that act as a proof that you will not be residing beyond the stipulated time Application and Consulate fees that is completed Medical insurance which is adequate to cover medical expenses Categories to Business Visas in Canada There are 4 chief categories that determine Canada Business visa on a whole.
Applicants with business/managerial experience and relatively high net-worth are qualified to apply for permanent residence in Canada via the Canada Business
Immigration Program in one of the following four sub-categories:
Investors Entrepreneurs Self Employed Persons PNP Business Programs Start-Up Visa Investor Program If you wish to immigrate to Canada as an investor there is no better option than the general Start-up Visa Program. To be able to apply for this category of Canada immigration you will need to fulfil the requirement of being innovative in a way that it helps in generating well paid jobs or employment for Canadians as well as have an international recognition.
Here are some of the following Canada business visa Requirements for Start-Up Visa Investor Program:
Have a business which is qualified to be operational Have an intermediate knowledge in English as well as French Must hold a support letter from designated institution (get a minimum funding commitment of $200,000 CDN from a designated Venture Capital Organization as well as an amount of $75,000 from an approved Angel Investor or a Business Incubator. Have sufficient funds to settle in Canada in a comfortable manner Entrepreneur Program Being a source of new and steady employment creation as well a chief contributor to the economy of Canada, there has been an encouragement for entrepreneurs to apply for this immigration pathway. Candidates who are chosen successfully can open or expand their business in Canada as well as eventually gain their permanent residency of Canada.
Requirements to apply for Canada business visa for an Entrepreneur:
Establish, buy or make a minimum investment in a Canadian business within 2 years of arriving in Canada that will result in a major contribution to the economy.
Get involved in an active and ongoing participation in the business of the economy. Hire or recruit a minimum of one citizen of Canada or a permanent resident the entrepreneur and his dependents. Self-Employed Persons Program This category of Canada business visa is for individuals who will either establish or buy a business in Canada which in turn will make significant contribution to the economy or the cultural or artistic life of Canada. Business PNP Programs There are numerous business investment avenues via PNP programs via Canada: British Columbia PNP Manitoba PNP New Brunswick PNP Northwest Territories PNP Nova Scotia PNP Ontario PNP Prince Edward Island PNP Quebec PNP